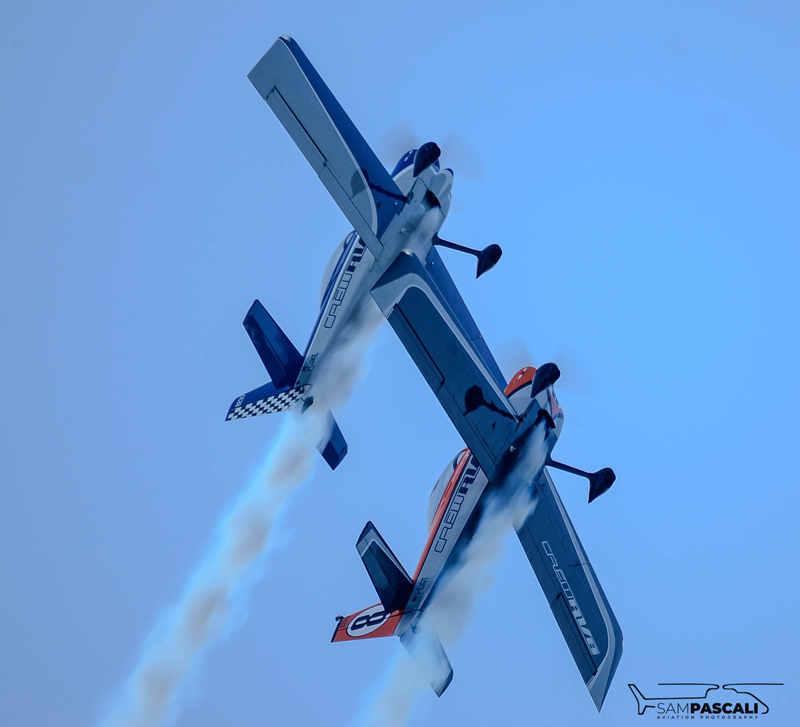 FORMATION FLYING
LEADER LUCA 'LUKE' PERAZZOLLI
WINGMAN FRANCESCO 'FRANZ' DANTE
The team flies with two Van's RV-8, aerobatic Experimental two places tandem aircraft.
We built theese planes by ourselves starting from the Vans Aircraft Inc. (USA) kit.
The RV-8 is extremely versatile aircraft wit a top speed of  200 Kts, aerobatic with the +6/-3G and has long range capability.
Our engines are Lycoming da 180 HP with the Catto Propellers  three-blades.
CrewRV8 has the home base at the Trento-Mattarello (LIDT) airport.
check out our daily acting on :
Instagram and Facebook @crewrv8

crewrv8@gmail.com